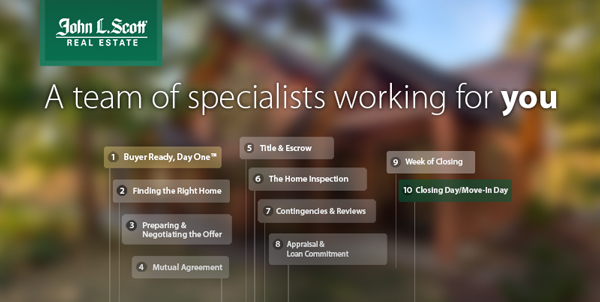 Buying a home is one of the best financial decisions people can make.
Having professional support from experienced John L Scott brokers, knowledgeable mortgage advisors from Priority Home Lending & preferred title and escrow team members continually leads to success. If you are a first time home buyer or you just have questions about the process of buying or selling a home in our current market we're here to help. Click Here For Your Free Buyer Guide
Recommend Steven Di Lucca & The Priority Home Lending Team
We have partnered with Steven and the Priority Home Lending team for a couple years now and I'm continually impressed with their consistent service and expertise when it comes to helping both agents and clients. The Priority team truly cares and are available in the evenings and weekends for those times when most lending institutions don't answer. Wether it's helping a first time home buyer or a seasoned seller Steven and his team will go the extra mile to provide the mortgage advice and solutions to custom meet your goals. Check out the video with my recommendation.
Daniel A Dailey - John L Scott Office Leader - Spokane WA
Search All Active Spokane Properties